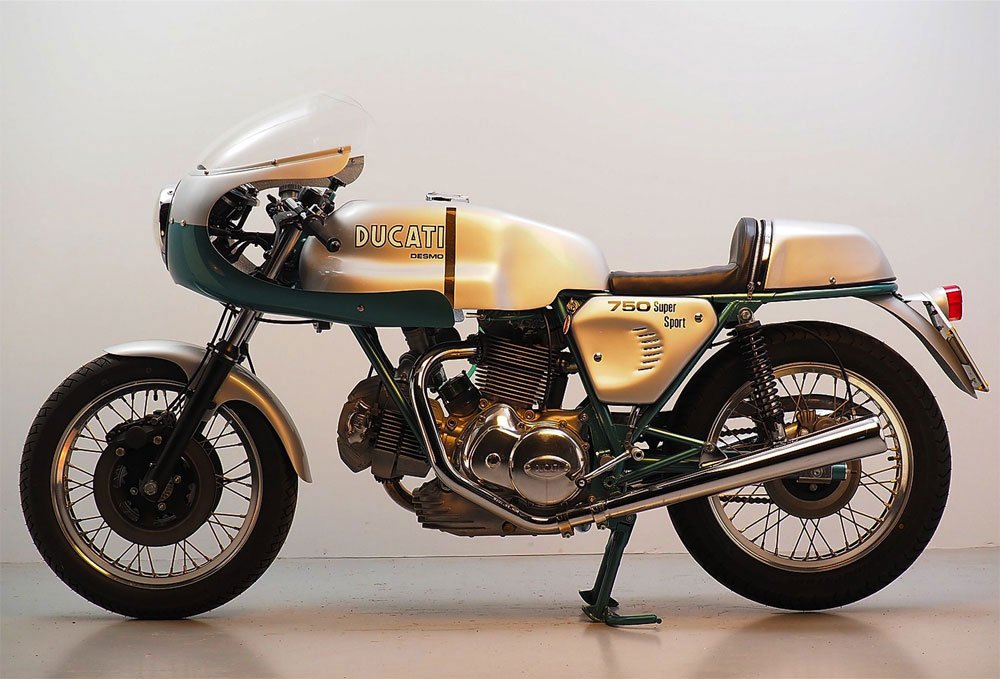 Motorcycle storage
Motorcycle storage is yet another service we provide at The Motorcycle Broker. Why pay London prices when you can safely store your motorcycle for £45.00 per month, fully insured. Our 500 square metre premises in Devon is warm, dry and de-humidified. We can deliver your motorcycle anywhere in the UK, or even globally, with our motorcycle concierge service. No other business offers such a service in the vintage motorcycle market. We care properly for your vintage motorcycles like no one else on earth, because we are passionate about them.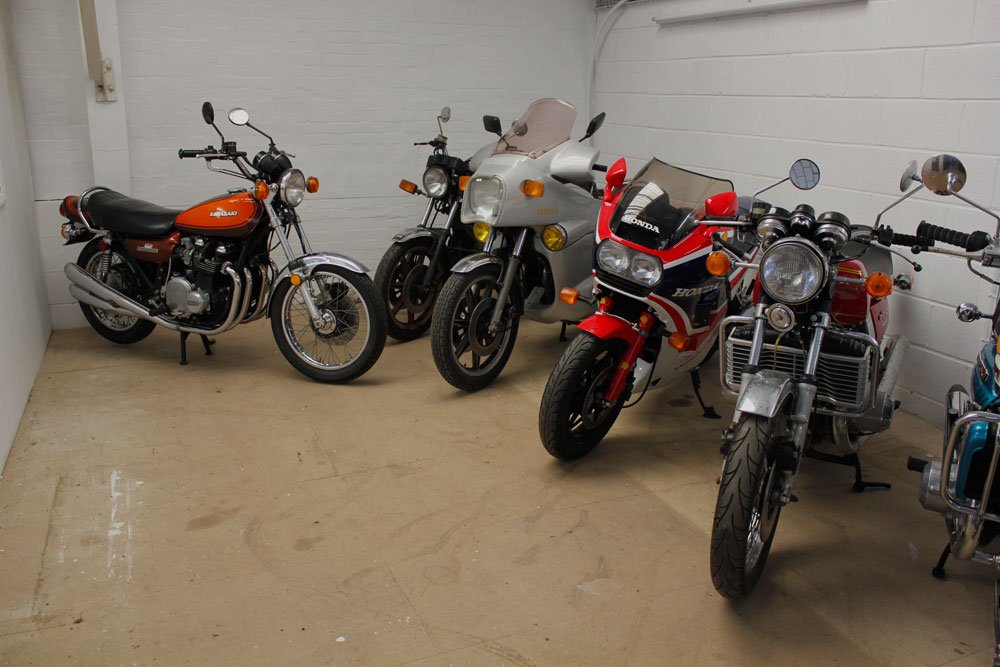 Motorcycle cleaning, valet and detailing
We offer a motorcycle cleaning, valet and detailing service. Detailing can be a very contentious issue. Many classic car owners have had their cars detailed only to find it creates more problems than it solves in the long term. If detailing is done correctly, it will last as long as the motorcycle will last. After we deliver your motorcycle, ride it as much as you like, we collect it, clean it and detail it before putting it back into storage for you. Should you pick up any scratches, chips, or even damage you motorcycle, we will repair it invisibly in our spray booth.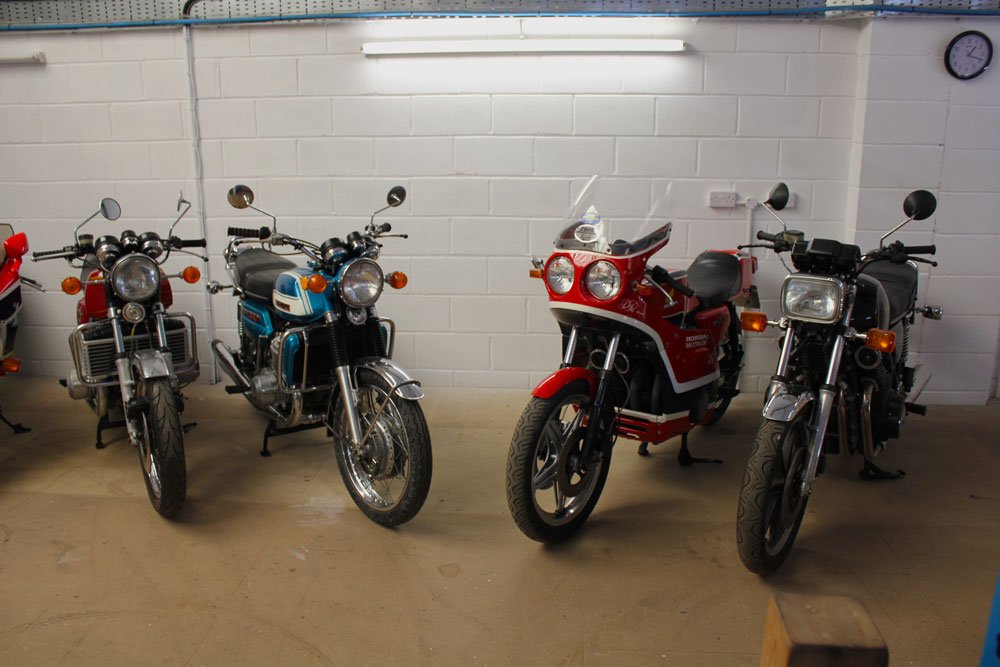 Vintage motorcycle damage repair
We are specialists in vintage motorcycle damage repair. Our spray shop is of the highest quality and our painters are craftspeople at invisible paint repair. The colours and finish will perfectly match the rest of your vintage motorcycle. We have onsite welders, fabricators and will shortly have our own chrome plant in-house. We are vintage motorcycle specialists covering every aspect of owning a vintage motorcycle.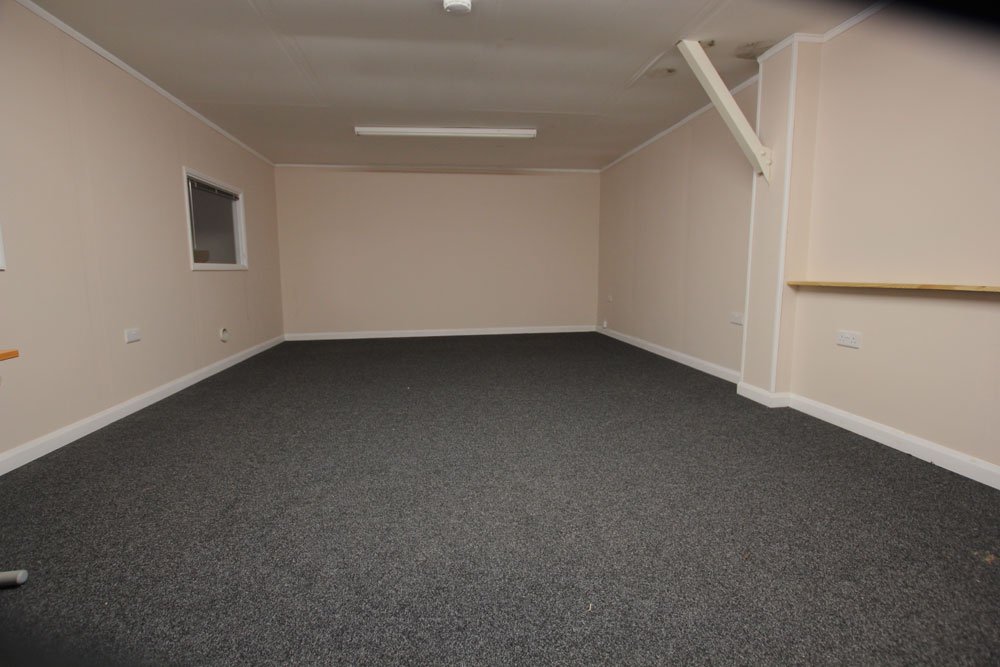 Vintage motorcycle deep storage
We can de-commission you vintage motorcycle and put it into deep storage. We remove all fuel, de-commission it safely, put it into deep storage and then re-commission it ready for sale or for you to ride and enjoy. Once in deep storage we will turn the motor over thoroughly, every two weeks, to prevent the motor seals from drying our. We change the oil twice a year, as non-fully synthetic oils degrade and become highly acidic after this time.