Profits and fun from demographics
Classic motorcycle investment is profitable, fun and legitimately tax-free. People have been enjoying incredible returns driven solely by demographics, as you can see from this article about what is driving classic motorcycle prices. They are great fun to own and great value. There are still unique machines to be picked up, that only you can own, because there just is not another one in the world. No left or right hand drive, offering full access to the global market. Like investing in art, classic cars and wine, all profits are 100% tax-free if part of a private collection. They are a tax-efficient way of leaving money to relatives and extracting money from your own company.
China
China, the largest motorcycle market on the planet, has now opened its borders to classic motorcycles for the first time. This will have a profound effect on the market, as everyone started their mobile life on a motorcycle in China. Over the next ten years, investors in China will turn to this tangible asset, just as they have other such markets. The upward pressure on profits will certainly be intense.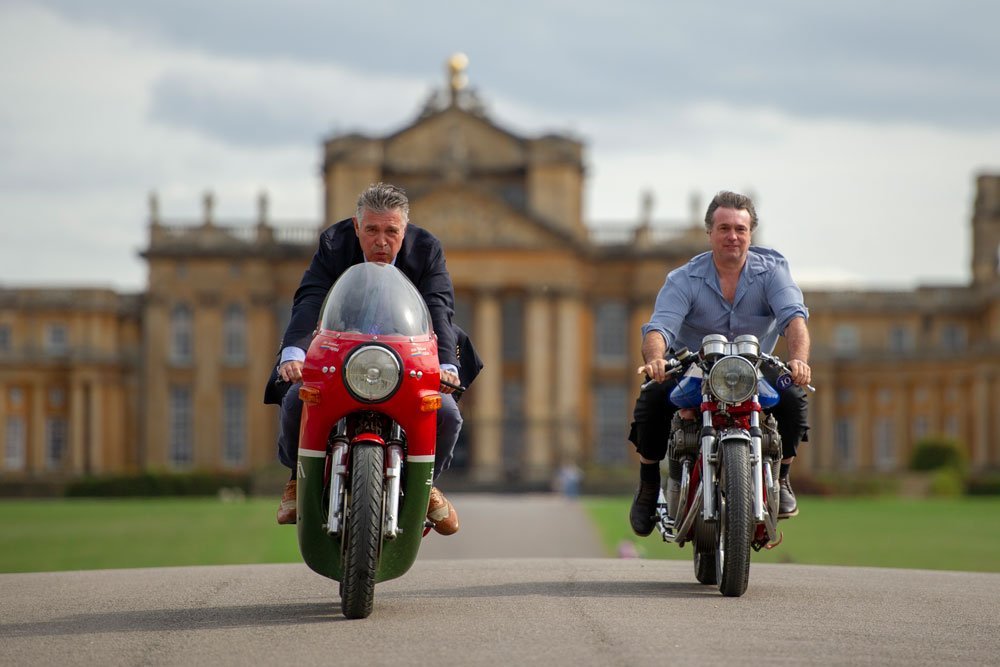 Is it like investing in classic cars?
Investing in classic motorcycles is very similar to investing in classic cars, however there are less vehicles available. Demographics prove that the number of buyers entering the classic motorcycle market is growing daily. The classic motorcycle market is about fifteen years behind the classic car market but it is just starting to catch up, consequently developing very quickly. You have not missed the boat and there are many years of outstanding profits to be enjoyed. This video will tell you everything about how undervalued the motorcycle market is compared to the car market. The Motorcycle Broker was interviewed by Alan Green, C.E.O. of Brand Communications, using the Courts Passion Investment Index and actual sales of classic motorcycles.
The classic motorcycle market is more global
Unlike classic cars, there is no left or right hand drive with classic motorcycles. This offers unfettered, full access to a truly global market. They are also far less costly, and easier to store and transport. There is an enormous amount to know about the market and 92% of the machines are just not investment grade. If you want to make fantastic profits, you need to thoroughly understand the market, context and each classic motorcycle very well indeed. You also need access to information which is not in the public domain. The Motorcycle Broker does that all for you, because the market is similar, but not same as the classic car market. Although the buy, enjoy and hold principles are exactly the same as those for investing in classic cars.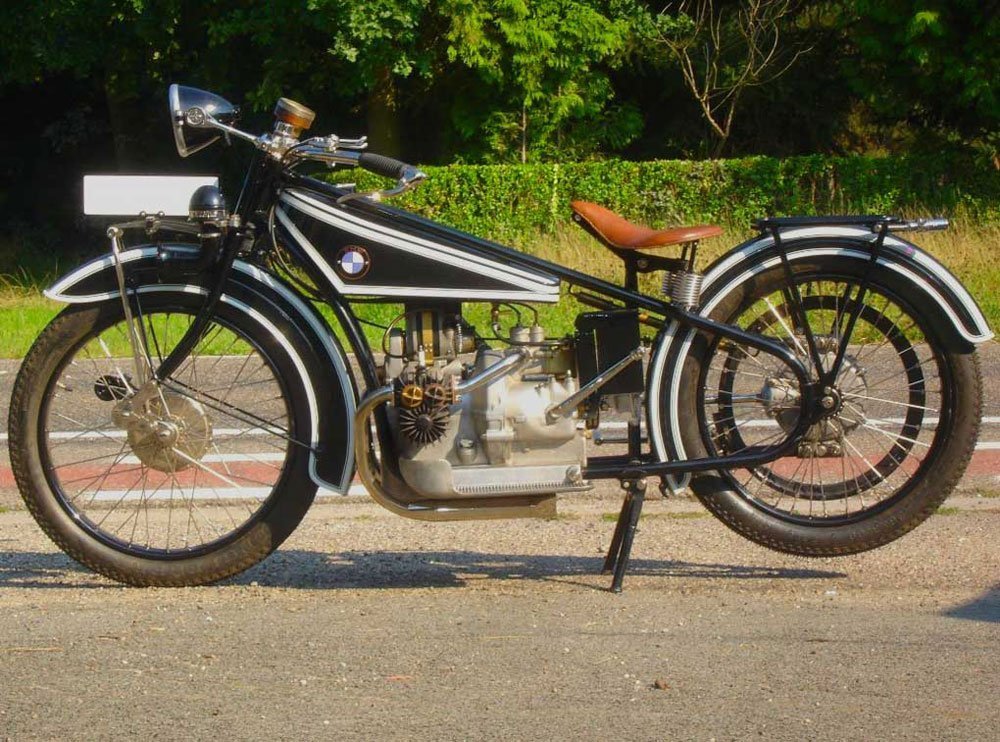 What returns can I expect?
You can see from the classic motorcycle investment ROI charts that investors have been making fantastic profits here. This is because globally, most motorcyclists are in their fifties and their children are leaving home. These people are now child-free, cash-rich and hankering after the motorcycles of their youth. There has never been a better time to enjoy enormous profits as the market develops. It is no secret that after fifteen years of unprecedented growth, the classic car market has become a little flat. Now classic car investors are also turning their attention to classic motorcycles, as you can see in this article about classic car money pouring into classic motorcycles. Savvy investors know know the classic motorcycle market is under-developed and the investment opportunities are excellent. You can enjoy profits from a small market, which has more and more buyers entering it every day, for a very small number of available investment grade classic motorcycles.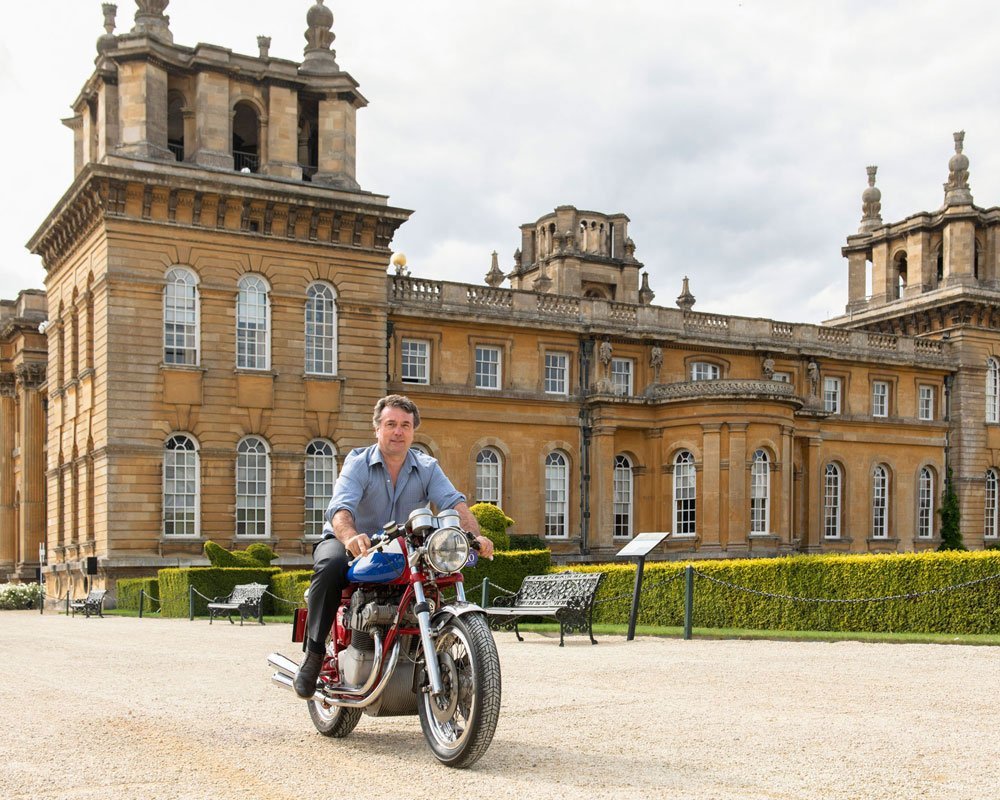 How do I enter this exclusive market safely?
If you want to invest safely you call The Motorcycle Broker. We offer a unique, bespoke, end to end brokerage service, taking the time to understand your own agenda and tailor a our services to your needs. You can find out more about our classic motorcycle brokerage service here. Remember that only 8% of classic motorcycles offered in the market are investment grade. We prove each of your machines is investment grade and curate entire portfolios for our customers. Each classic motorcycle is set up correctly and we constantly continue to add value to it while you own it. Being end to end, we even discreetly sell your classic motorcycles for you, achieving the highest possible price for our customers. Because quality has a value. We deliver your classic motorcycle to your door, either ready to ride or de-commissioned and with a no quibble one year warranty*.
So, call The Motorcycle Broker, on 01803 865166 or 07971 497615, to find out how you can make fantastic tax-free profits from the most beautiful motorcycles in the world. The Motorcycle Broker, helping others to invest safely in classic motorcycles.
*Race motorcycles are sold running but without mechanical warranty due to the nature of the motorcycle.