What is driving the prices in Japanese and Italian classic motorcycles from the 1970s and 80s? Here's some hard facts. Let's look at the car market for our cues. It is a well-known fact that classic cars from the 1970s and 80s have enjoyed immense tax-free profits, ask anyone who bought a 1970s Porsche 911 in 2005. To be precise, they have been outperforming property and all other tangible assets over the last ten years reaching 469% according to Knight Frank's wealth report of 2015 on page 62 here
However, classic motorcycle prices of Japanese and Italian machines from this era are about fifteen years behind those of classic cars. In fact, I predict that there will be a lot of classic car buyers looking to the undervalued classic motorcycle market, as they become aware of the value offered and the small number of vehicles available. As soon as the classic car market takes a breather, expect to see a lot of investors move from cars into motorcycles driving prices upwards very quickly.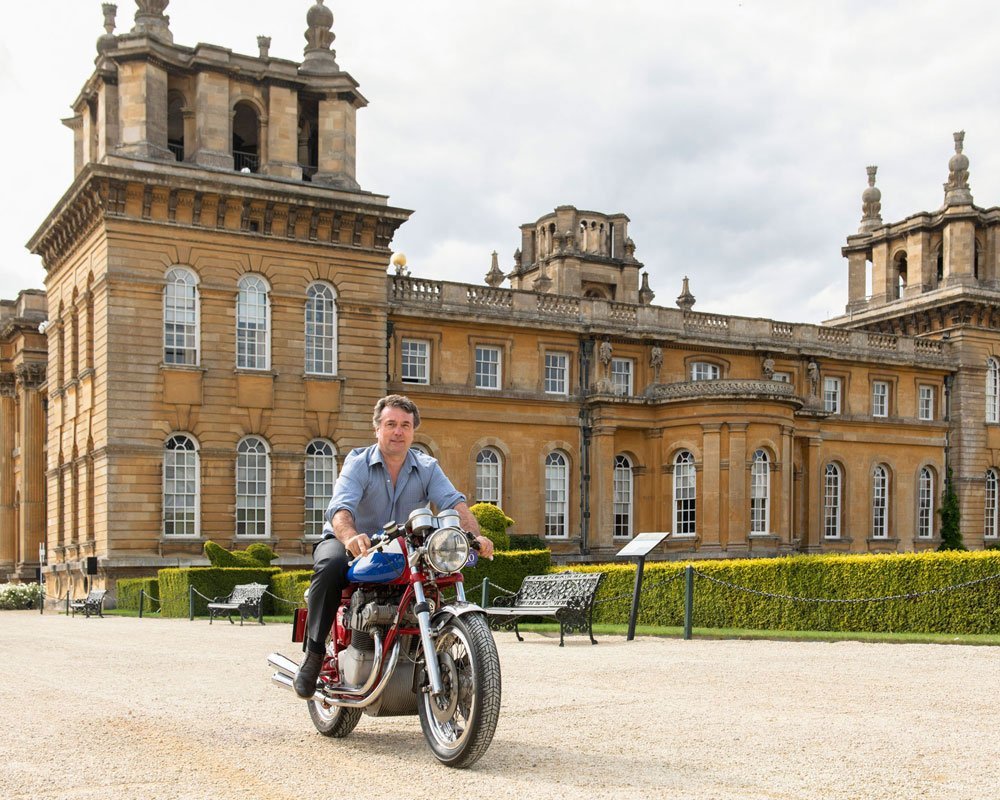 Demographics are driving prices
Demographics are driving prices because so many people who were motorcycle owners from 1968 to 1983 were buying motorcycles at a rate never seen before or again. The people who owned these motorcycles between 1968 and 1983 are looking for the motorcycles of their youth and are at an age that their children are leaving home, leaving them free to ride bikes again. This is driving prices to a massive price explosion, as there are so many people trying to buy so few very rare motorcycles. Throughout the 1970s, until motorcycling became more difficult to access with a two-part test, new motorcycle sales in the UK were at 270,000-300,000 a year (including used motorcycles this equates to about 1,000,000 motorcycles sold a year in the UK market between 1975 and 1983). The numbers bottomed out at 53,000 new bikes a year in 1993. Sales picked up substantially in 1996 due to the grey market reducing the cost of a new bike, but the dizzy heights of new motorcycle sales of the 1970s and early 1980s have never been reached again. Data for UK sales of new motorcycles, shown in the link, from the Motorcycle Industry Association at https://mcia.co.uk/en/market-intelligence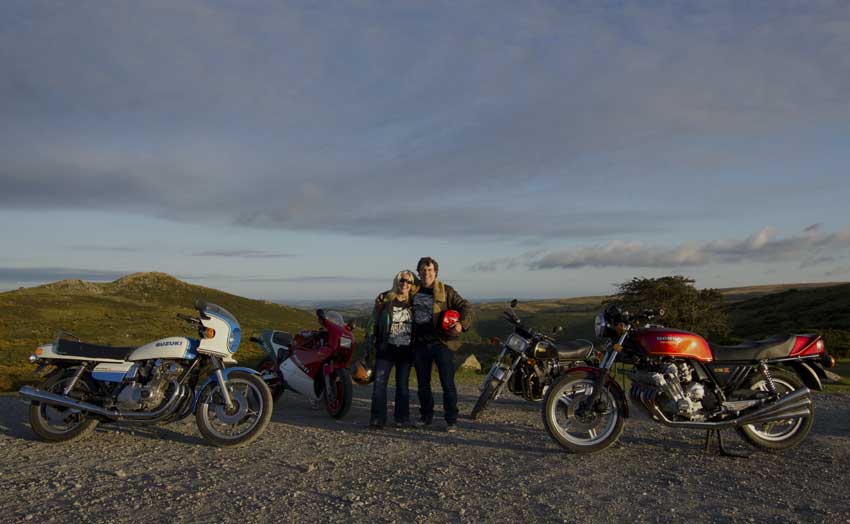 Baby boomers grew up in a motorcycling culture
So why was it that baby boomers grew up in a motorcycling culture? The reason for this was that in the 1970s you could ride a Yamaha FS1E at sixteen (fourteen on mainland Europe). The Fizzie was a 50cc motorcycle with pedals that did 50 mph and if you didn't have one when you were sixteen, then you would die a virgin. After their year on a Fizzie, at seventeen car insurance was prohibitively expensive for most families with teenagers, but you could ride a 250cc on L plates and without a test or any kind of training. These 250cc motorcycle reached top speeds of over 90 mph. So most teenagers passed their full motorcycle test from a 250cc machine and stayed on motorcycles until they were twenty-one, when car insurance became affordable for them. Another reason for this motorcycling culture was that the Japanese made reliable motorcycles that would get you to work, unlike the old British motorcycles that presided them. With the advent of loans for motorcycles, from the dealers direct, these machines offered young people a freedom of movement and independence never known before. At twenty one these youngsters generally got into cars, as they were suddenly affordable, the motorcycles were discarded as children came into their lives and they bought houses, got divorced, started again and now their children are leaving home. These people now want the motorcycles of their youth instead of a 200 MPH modern machine and their children leaving home is the cue for them to don their leathers again.
Great global demand for classic motorcycles
There is great global demand for classic motorcycles from this era. This phenomena of motorcycling culture between 1968 and 1983 was global and not exclusive to the UK. The UK market has always been incredibly small, by comparison, and the baby boomer generation seeking out the motorcycles of their youth is going on through out the world in much, much larger markets than the UK. I go into this is far deeper details in this article in 2021. All over the world investors in their forties, fifties and sixties are demanding the Superbikes built new between 1968 and 1999. During the 1970s Superbikes were very rare, as most people were riding motorcycles between 250 and 750cc as they could not afford the Kawasaki Z1 900 or CBX1000. All of those investors now have the purchasing power to own the Superbikes of their youth and they want investment grade examples because they know that values will go the way of the air cooled Porsches of the 1970s.
Japanese and Italian classics are very rare
Investors do not realise that Japanese and Italian classics are very rare. Kawasaki only made 4,850 1972 Z1 900s, Honda only made 24,000 CBX1000s, Ducati made 401 1974 750SS, 260 of the 1975 750 and 900 SS, only 1300 900SS between 1976 and 1978. What you have to consider is what happened to these machines when they were no longer shiny and new and when they had very little value. Once these motorcycles were five years old and newer more powerful motorcycles were overtaking their desirability in the market, the prices became affordable to home mechanics, racers and custom bike builders. Once a motorcycle has fallen into such hands it's usually out of the game as a restoration candidate. Many were stolen and crashed, many had engine swaps and very few investment grade examples survive fifty years on. The Honda CBX1000 was notorious for having different engines put in them, as parts were so expensive and breakers yards were plentiful.
Price increases
Price increases are inevitable because the vast numbers of people riding motorcycles between 1968 and 1983 all over the world are wanting the Superbikes of their youth that they could not afford when they were in their teens and twenties. There is another factor that will drive price increases on such classic motorcycles in the coming years. China will become one of the largest classic motorcycle investment markets in the world in the coming years. I used to export Japanese motorcycles to China until they banned their importation in 1997. China made this move to stimulate home grown motorcycle manufacturers, which is why so many 50-125cc machines on our roads are now Chinese made machines. Since the 1st of January 2016, China has allowed the importation of classic motorcycles, where ever they were built. The Chinese motorcycle market is the largest in the world, last year sales reached over 20,000,000 new motorcycles, double the figure of 2000. Figures from https://www.statista.com/statistics/276902/motorcycle-sales-in-china-by-month/.
Chinese collectors who were raised on small capacity Honda, Suzuki, Yamaha and Kawasakis will become very excited when they see the early Japanese four cylinder machines of the 1970s and 80s and when they see the 6 cylinder Honda CBX1000, prices can only go one way. These motorcyclists were never raised on British marques, so they will fall in love with the classics from the brands they know. Having said that, I do know of the first Brough Superior being exported to China this year by a colleague- a sign of the market to come. As you cannot ride such motorcycles on the road, the Brough was imported as an antique rather than a vehicle. However, although some dealers are still paying any price owners name for Triumph T120 Bonnevilles and Norton Commandos, this trend will rapidly come to a halt. The people who grew up with those British motorcycles are reaching the end of their lives now and there are less and less investors for these motorcycles and they were never rare to begin with. The British manufacturers were the biggest exporters of large capacity motorcycles in the world, until Honda unveiled the CB750 in 1969. I will find out when the Japanese started to overtake the British manufacturers for small capacity motorcycles in the export markets and write an article in the future about this.
Japanese and Italian motorcycles from the 1970s and 1980s are seriously under valued. The cost of restoring them is far higher than the value of an immaculate machine. I know someone who has spent over £30,000 restoring a Honda CBX1000 when you can buy an investment grade example for £15,000 at the time of writing this article.
Classic motorcycles to invest in
Here's some classic motorcycles to invest in, these are models that are safe investments. It only applies to investment grade examples which are becoming harder and harder to source as savvy investor snap them up over the last five years. These are always safe haven assets that will perform really well- 1974 Ducati 750SS green frame, all round case Ducatis, Ducati 750 and 900SS (not Mike Hailwood Replicas, unless it's the first 200 or so which are very different from the rest), Ducati 916/996 SP/S, Ducati Desmosedici, Ducati 851/888 SP Honda CB750, especially Sandcast, Honda CBX1000, Honda RC30/RC45, Kawasaki Z1 900 especially the very rare 1972 model and the Laverda SFC750. Racing motorcycles offer great value and are very tax effective for company owners and the self employed. There are others, but this is a very good starting point.
For investors and enthusiasts alike, there are forces at work that will clearly create a price explosion under machines from this era. You can either wait and miss the opportunity to own these great machines, or be decisive and make great tax-free profits and have a great time doing so.
If you're interested in acquiring an investment-grade classic motorcycle or want to understand the classic motorcycle investment market, contact The Motorcycle Broker using the form below. You can call us during office hours on 01364 649027 or 07971 497615.
You can also join The Inside Line for free, where you can enjoy longer versions of our articles, off-market motorcycle sales and our newsletters. We never send out spam and we don't share your data.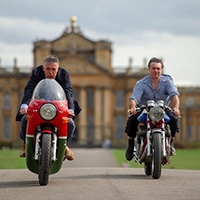 Latest posts by Paul Jayson
(see all)