Interpreting the 2010-2018 ROI charts for classic motorcycles
2018 was an incredible year for classic motorcycles with two big factors coming into play. One is that as the classic car market has become a little frothy, there is a lot of money moving into classic motorcycles from the much bigger market. The other, which has not yet affected prices but will do, is China. More on the China factor is another article, but the classic car owners are now seeing the classic motorcycle market as virgin territory for them and as great value. Expect this to create much more immediate upward pressure on prices of investment grade classic motorcycles in the coming years. 2018 has further seen investment grade classic motorcycles prices diverge from machines that are not correct in every detail. So the charts I have published, as always, only apply to investment grade motorcycles only. There is still very strong steady growth with a lot of room for much larger price increases over the coming years.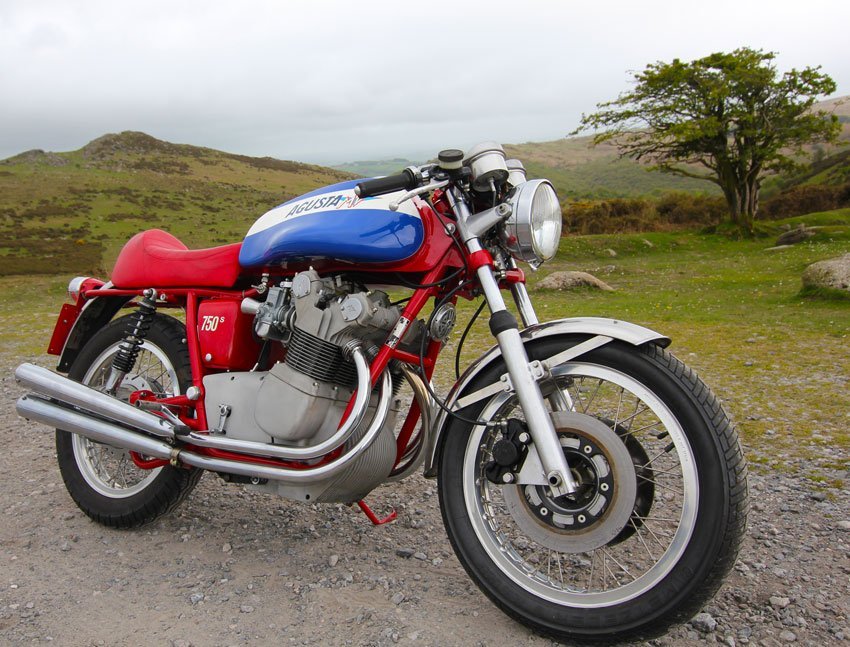 Stand out performers
The 1974 Ducati 750SS green frame is the clearest stand out performer at 56% in one year! Expect to see these machines move into seven figures in the coming five to ten years, as the classic car owners start hunting them down. However, there are so few investment grade examples in the world and numerous brilliant fakes. So, buyer beware! The Honda CBX1000 has increased by 39% and is going to carry on increasing in value over the coming years, as investment grade machines are becoming very, very difficult to find. Kawasaki Z1 900s are starting to move up the charts, as predicted at the end of last year in the piece about the 2017 ROI charts. All genuine Z900s are becoming very hard to find, if they are investment grade. The MV Agusta 750S has continued its meteoric rise and will follow the 1974 Ducati 750SS green frame into seven figures. The Sandcast is still rising well, as are the rest of Honda's CB750K series. Not mentioned on the charts are the Phil Read Replicas which are rising very quickly in value, if you can find one. Also not shown on the charts are racing motorcycles with history. There is a lot of money pouring into these machines from motorcycle collectors and car collectors as they provide excellent value and great returns.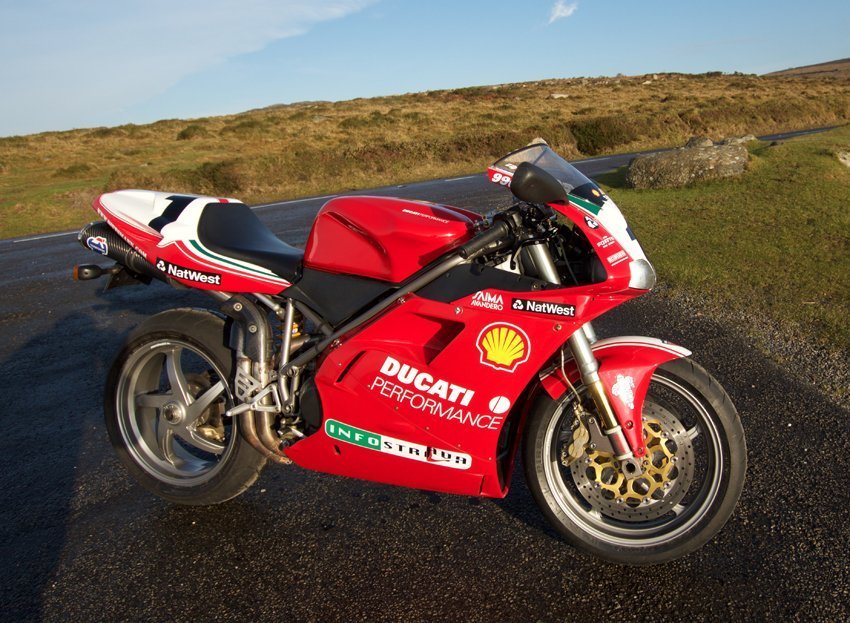 Why have some motorcycles not increased in value in 2018?
Ducati 916SP and 996SPS, Vincents and the Laverda Jota have not really increased in value over 2018. The reason for this is that this market, like most, is not just linear. Some machines take quite an increase and then have a breather for a while and these four models are just having a breather. Be aware, that prices of these bikes will increase again shortly. This makes it a great time to buy one of these machines as there is more choice and more chance of finding an investment grade motorcycle.
What does this say about the market?
I will write another article shortly about the money just starting to move into this market from the classic car market, so please watch out for that article. I picked up on this particular dynamic in my interpretation of the 2017 ROI charts last year. The money from classic cars is really starting to move into the top end of the classic motorcycle market, but as prices increase then those investors' remits will broaden. At that point they will be looking for the best value middle of the market classic motorcycles. The divide in price between investment grade classic motorcycles and pretty, but incorrect, classic motorcycles will continue to widen into a vast gulf. There have been increasing numbers of court cases about classic cars and motorcycles, that were not what they claimed, and the lawyers are becoming more, and more, busy with such cases. Once you have sold the bike, whether or not the receipt says "sold as seen", is not the end of the matter. The cost of defending such a case starts at £50,000+ and not knowing, or having the knowledge, is no defence at all- so seller beware! Do not think you can palm off a motorcycle to a rich individual and get away with it. There are very clear laws about such behaviour. My clients come to me to find them the best examples of these motorcycles, to protect themselves from having to instruct lawyers when it all goes wrong.
Predictions for 2019
I will write another piece about the impending impact of Brexit soon. But one way or another, with or without Brexit, prices will continue to increase for investment grade classic motorcycles. The classic motorcycle market will continue to further divide into the investment grade classic motorcycle and everything else. Those top 8% of investment grade pieces will deliver far greater profits and everything else will slowly begin to linger more and more in a much more static price range. It is a small and under-developed market, but is developing and attracting a lot more attention. The top end of the market will continue to perform well and all Ducati Bevel Drives will probably double in value within five years, so they are a great investment. There are certain Bevel Drive Ducatis that will really increase even more rapidly in value than the rest. One particular model of Bevel Drive, that has been overlooked, that will catch the collectors' eyes, is the 1975 750SS and 900SS and they will increase rapidly in value. Round Case 750GTs will increase in value as investors begin to grasp how rare they are and how this overlooked motorcycle is the absolute essence of motorcycling. Racing motorcycles with history will increase heavily and CBX1000s will move onto £30,000+ in the coming five years. Kawasaki Z1 900s will increase further and will end up catching Sandcasts in value again. Investment grade examples of both the CBXs and Z1s have become very, very difficult to find and this will drive demand further. Ducati 851 and 888 SPs will probably start to increase in value along with Ducati 750F1s, as good examples of these are becoming very scarce indeed. Suzuki GS1000Ss have started to increase in value and will double over the next three to four years. This will make other GS1000s, which are great value, increase sharply. Yamaha TZ750s will begin an increase in value that is going to be meteoric over time. Also racing memorabilia will increase substantially in value. It's only a matter of time before Honda's Phil Read Replica becomes the holy grail for wealthy Honda collectors. 2019 maybe the year a record price is achieved for one of these super rare Hondas.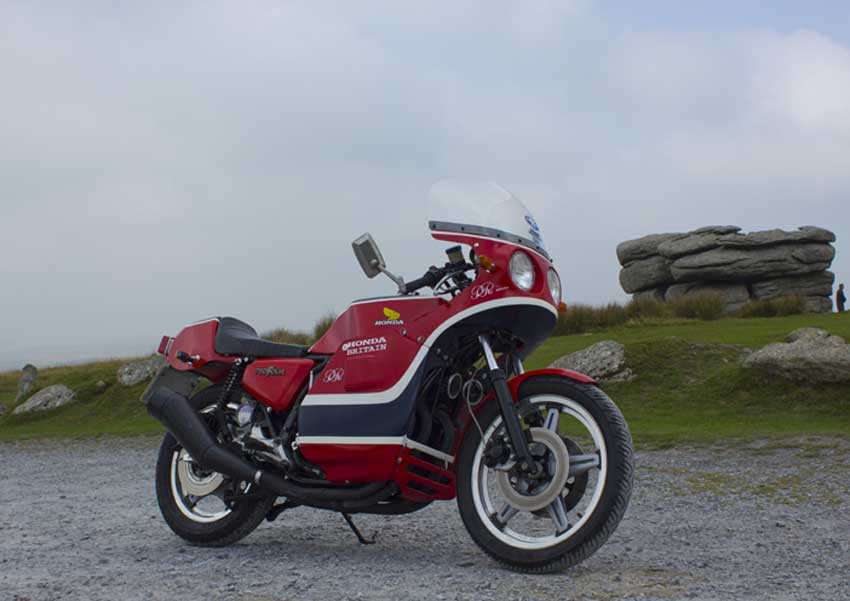 Buyer beware
I search high and low for investment grade classic motorcycles for my clients and have developed a very efficient system for avoiding unsuitable machines. Ebay is avoided at all costs, as you don't find Picassos there, it has only ever wasted my time and resources. In spite of my sources, only 8% of motorcycles I investigate, further than looking at photographs, turn out to be investment grade. The Motorcycle Broker bases all projections on genuine classic motorcycle sales data. So if you are serious about investing in classic motorcycles, then call The Motorcycle Broker on 01803 865166 or 07971 497615. It is an opaque market, but I am here to bring clarity to every machine my customers invest in.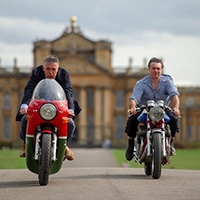 Latest posts by Paul Jayson
(see all)