The MV Agusta 750 Sport is one of a very small clutch of Italian classic motorcycles which is head and shoulders above the rest of the road going classic motorcycles made almost anywhere in the world. The cream of the classic motorcycles are Crockers, an American made motorcycle which now sell for over US$1,000,000. Brough Superiors and then you have the Ducati green frame and the MV Agusta 750 Sport. You can read more about buying an investment grade MV Agusta 750 Sport in this article we wrote earlier this year. In the article we describe how these mighty machines are the Alfa Romeo 8C of classic motorcycles. All of these motorcycles will end up going to 20-40% of the value of the equivalent classic car over time. At present the motorcycles are at less than 1% of the value of the equivalent classic car, which clearly indicates how undervalued these beautiful motorcycles are.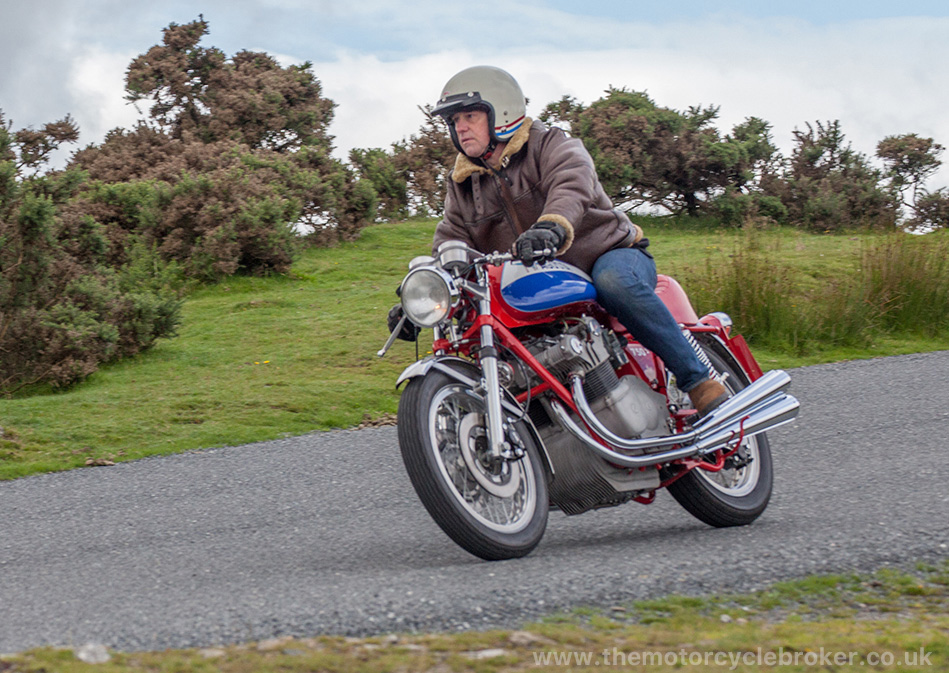 MV Agusta racing History
By 1974 MV Agusta racing history was dazzling with 37 world championships of varying cylinder capacities. They built a 350cc six cylinder motorcycle, nearly ten years before Honda pulled off that very feat, in 1957. Riders clamoured to ride these machines right up until the Japanese two stroke racers of the mid 1970s outmuscled this bijou luxury Italian motorcycle brand. Boasting riders such as John Surtees, Giacomo Agostini, Mike Hailwood and Phil Read, to name but a few. Their racing machines were so good that every rider worth their salt, knew they could probably win on a factory racer. The 750 Sport, which launched in 1971, was a 1957 Grand Prix engine and each one was hand built to order for very wealthy customers. The shaft drive appeared on all of the road bikes because the factory were worried that private racers would beat factory racers, so they added shaft drive to prevent changing the gearing for each race circuit. Today, apart from being an absolute joy to ride, they are a work of art unrivalled by almost any other machine. They were a unique design, pointing at the horizon, straining at the earth to be let loose before the motor is even started up. Few marques hold the mystique and MV Agusta racing history, especially from when they dominated the race circuits from the 1950s to 1975.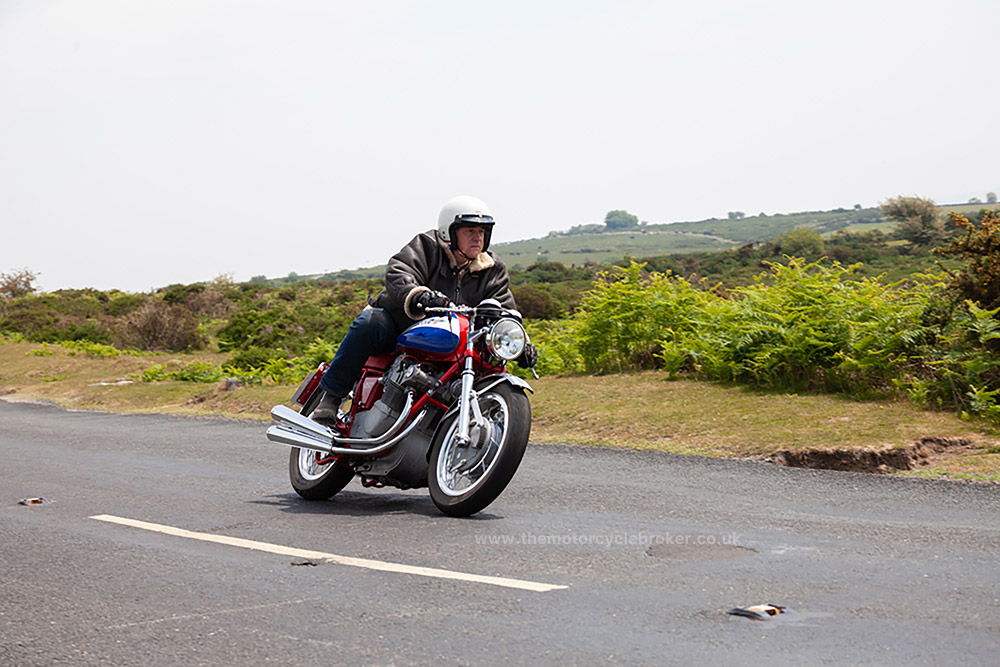 Fake MV Agustas
There are plenty of fake MV Agustas in the market as there are people who have the original engine case dies and are still making replica frames. Unscrupulous buyers are getting their hands on these and are stamping them up, I've seen many in the market. They all need to be authenticated through a couple of sources and records need to be checked. Once set up correctly, they are really quite surprisingly reliable for an old GP motor and if well looked after will cover plenty of trouble free miles. The problem is that very few people set them up correctly and there is a shortage of people who can work on all of these old classic motorcycles from MV Agustas to Honda CBX1000s. It takes a long time to set these up properly, we always ensure we get at least 100 miles of trouble free motoring before we deliver these machines. Once set up, maintenance is really cost effective, straight forward and they are very reliable motorcycles.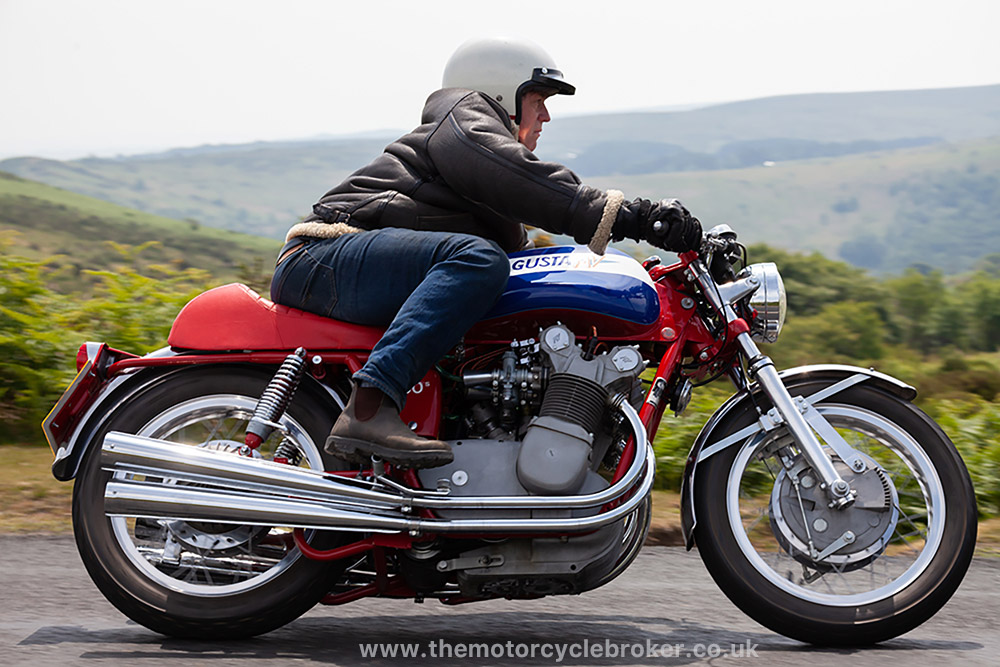 Riding an MV Agusta is visceral
Riding an MV Agusta is visceral, there's nothing in the world like it, you know you're riding something very special and so does everyone else. The sound of the four exhausts breathing through open bell mouth Dellorto carburettors is both symphonic and awe inspiring in equal measure. When you start the motor, sitting astride these stunning machines, the gulping of air from the bell mouths is almost as loud as the exhaust note to the rider. The slight chatter of the gears that deliver direct drive to the two overhead camshafts is just a constant reminder you have a racing engine between your legs. Everywhere you pull up crowds gather because, even the many who have no idea what on earth this motorcycle is, know they are in the presence of a very special classic motorcycle. There will always be the few among the crowd who know what these are and they grin appreciatively and nod their head.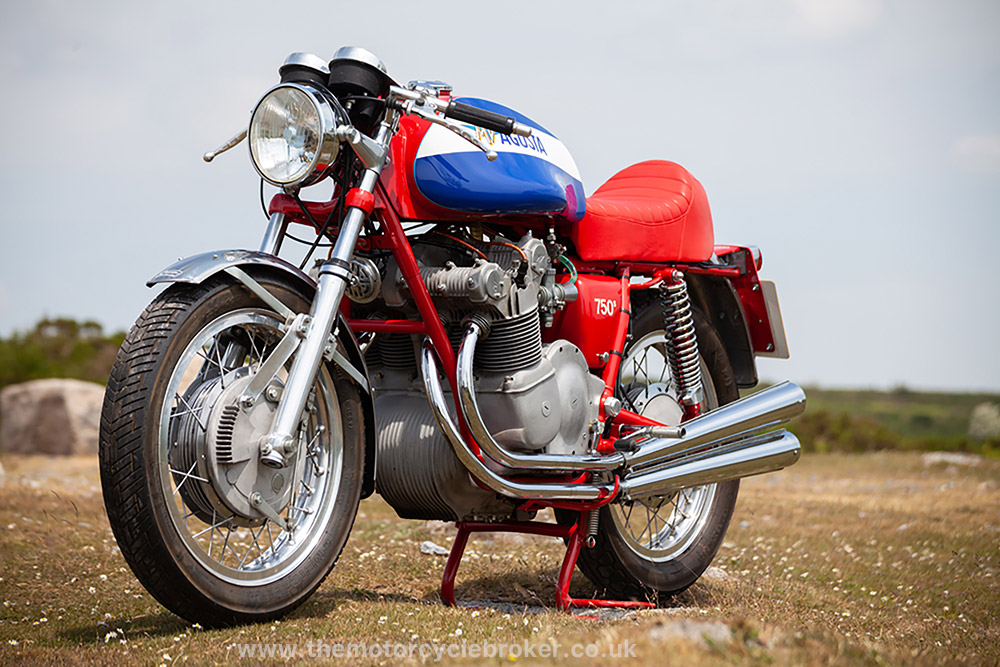 Quick steering
The MV Agusta 750 Sport is very quick steering with a threat of being twitchy, yet they are sure footed. The ones with the front double drum brake requires a lot of forethought when braking. There is a delay between pulling the lever and the brakes having plenty of bite once they do start to work, they're quite ferocious and lack feel. Riding this model makes the rider acutely aware of the skill of racers who rode with drum brakes in fury, because they had to think so far ahead of their braking. The ones which were either converted to mostly Scarab double disc brakes, or the later models supplied new with them, offered great stopping power with a lot of feel. The MV is deceptively small and make a Mrs Pepperpot of even the lankiest rider. Instincts draw the riders body into compactness subconsciously, it's not even an effort or thought about in any way. The bike seems to instruct the rider how to get the best from it and soon the value of the motorcycle gives way in the consciousness to the joy of an unparalleled visceral motorcycling experience. The MV Agusta 750 Sport, although in the very early six figures now, is destined to go to seven figures over the coming decade for investment grade examples. They were very rare when new, and investment grade examples really are unicorns.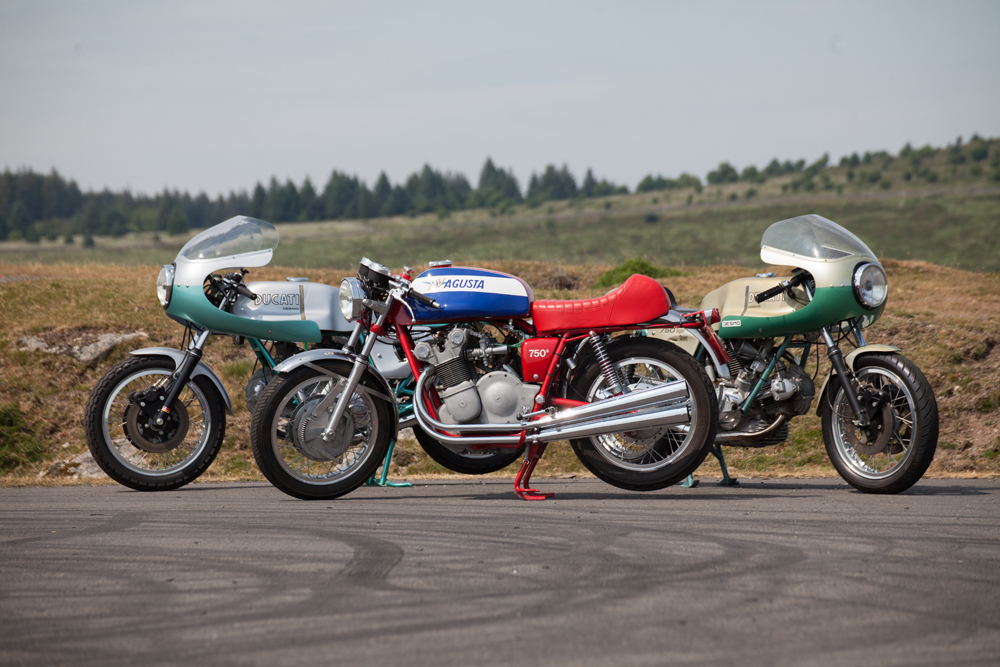 Now is the time to buy
Now is the time to buy an investment grade MV Agusta 750 Sport as prices are only going one way. In 2010 an investment grade example could be picked up for about £35,000 and finding really good ones was much less challenging than it is today. Although in 2010 if you did not know these motorcycles very well, it was easy to buy a pup which would not have anywhere near the value of an investment grade example today and where would you sell one that's incorrect today? Finding really good investment grade examples is becoming a very slow, long process today as investors really have snapped the best examples up. One sold at H and H auctions last year for pretty much £100,000 which required a full, very expensive frame of restoration. The machine was so corroded that the restoration will cost so much making it one of the most expensive MV Agusta 750 Sports in the market once it's been finished. The reason someone paid this much is because at least two bidders had been looking for an investment grade example, couldn't find one and decided to restore a very rotten, seemingly original example, knowing that values will increase steeply. They were probably also extremely frustrated at trying to find an example with all of the original parts. Even taking on an investment grade example which has not been ridden for some time is challenging, as you can see on our YouTube Chanel in this video about the 1972 MV Agusta 750 Sport.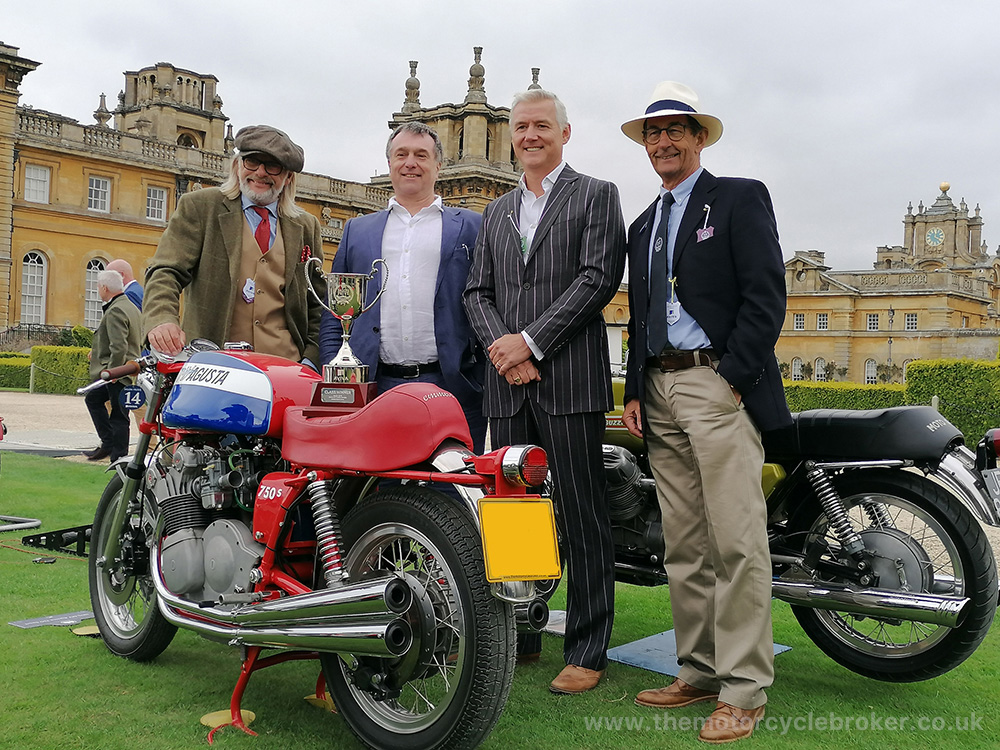 How to buy an investment grade MV Agusta 750 Sport
How to buy an investment grade MV Agusta 750 Sport and know that the bike is right and set up properly, call The Motorcycle Broker. We have plenty of experience dealing with these machines and won the Concours D'Elegance at Salon Privé at Blenheim Palace in 2021 with our 1975 MV Agusta 750 Sport. Our restorations are authentic which is why our machines are show winners. We mimic original factory finishes using modern more stable paints. If you want, we can even have the original paint re-manufactured in Germany and your machine will age just like a brand new MV Agusta 750 Sport from the 1970s. We have a lovely disc brake 1974 model with the frame already off, a factory fairing and 8,000 kms which we can have finished and delivered by the end of this year. Otherwise we will have to hunt one down for you which will take a long time. To find out more go to our contact page, or fill out the contact form below. That way you know you have done what's necessary to buy an investment grade MV Agusta 750 Sport and will become a member of one of the most exclusive motoring clubs in the world.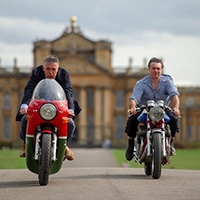 Latest posts by Paul Jayson
(see all)