The classic motorcycle market is dividing and this brings order to an, at present, opaque market. As predicted by us at The Motorcycle Broker since way back in 2013 the classic motorcycle market has divided (it's towards the end of the article). It's a relief, as it was clearly going to happen, and it makes life much safer for investors. But how has it divided? Only the top 8% of each model, on average, is investment grade and the rest are, often very beautiful machines, but they will not deliver the kind of profits investors are after. They will also be very difficult to sell, although the owner may have made a little in terms of profit. The market for investment grade pieces has separated from….everything else and the gap in values is increasing daily.  Although everything else has increased in value, the profits are seriously meagre compared to the investment grade pieces. In trying times, such as this pandemic, everything else loses value heavily. Yet investment grade pieces keep rising substantially in such challenging times, as other investments tank.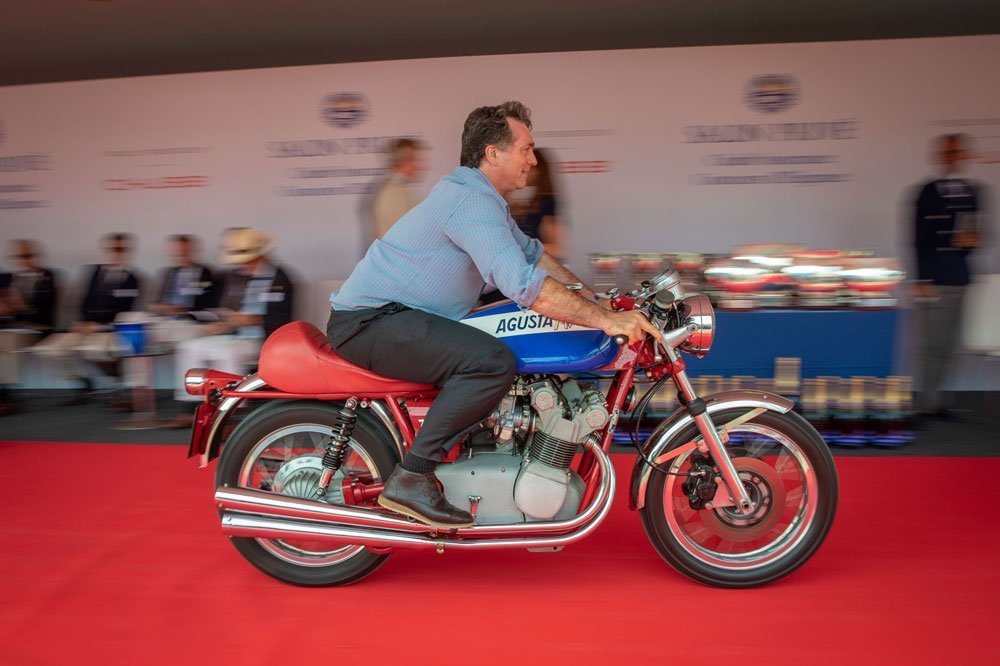 The price difference between investment grade and everything else can be as much as 400%, depending on the machine. A 1974 MV Agusta, such as the one pictured, was rare to start with. Only around 450 pieces were ever built between 1971 and 1975. Of those 450 only about 50 are investment grade pieces. That is 50 of these beautiful motorcycles available globally that will offer incredible returns. When someone decides to sell a fake, or a machine that is not investment grade, they are not going to palm them off through a motorcycle broker. They are stuck with selling on eBay and other such outlets. The type of buyer who buys in such places usually does not have over £130,000 to spend, and if they do, they get an expert in classic motorcycles to make sure that their motorcycle is investment grade. The type of buyer who searches out bargains on eBay will do anything for a price reduction. They may spend £30,000 and hope to grab a bargain that they can flip, but they're not the type of person who spends at such a price point. The customer who does spend at such a high price point will want the cast iron guarantees that only a motorcycle broker can offer. Those that wish to take their chances in the casino of unguided purchase with a 92% chance of not acquiring an investment grade example will only have around £30,000 to gamble with.
During such trying times everything else is tumbling in price. No one wants to put their money where their mouth is for something that will not significantly appreciate. The type of buyer who spends at the investment grade price point is happy to enjoy their machine for five or ten years before cashing in. But the buyer who resides at the eBay price point wants to usually ride it for a season or two and hope to flip it and maybe make some holiday money. I'm not knocking that, but these two buyers are just worlds apart and require completely different examples of motorcycle. Those who seek the investment grade pieces are using this time of quiet to unearth the gems that are locked away in collectors' garages and to find something special to invest in. These machines are not only a joyful investment that facilitate pleasurable travel, they allow the owners to socially isolate while they ride their pride and joy. In the UK Covid 19 is not the only spectre of instability, there's also the impending headwinds of Brexit (my next article will be on this topic exactly). Classic motorcycles are also an excellent protection against currency devaluation, as they offer full access to a truly global market. Unlike motorcycles, with classic cars there is always the issue of left or right hand drive, so there is never full access to a global market with them, but motorcycles are a global machine which make them an easy asset to sell.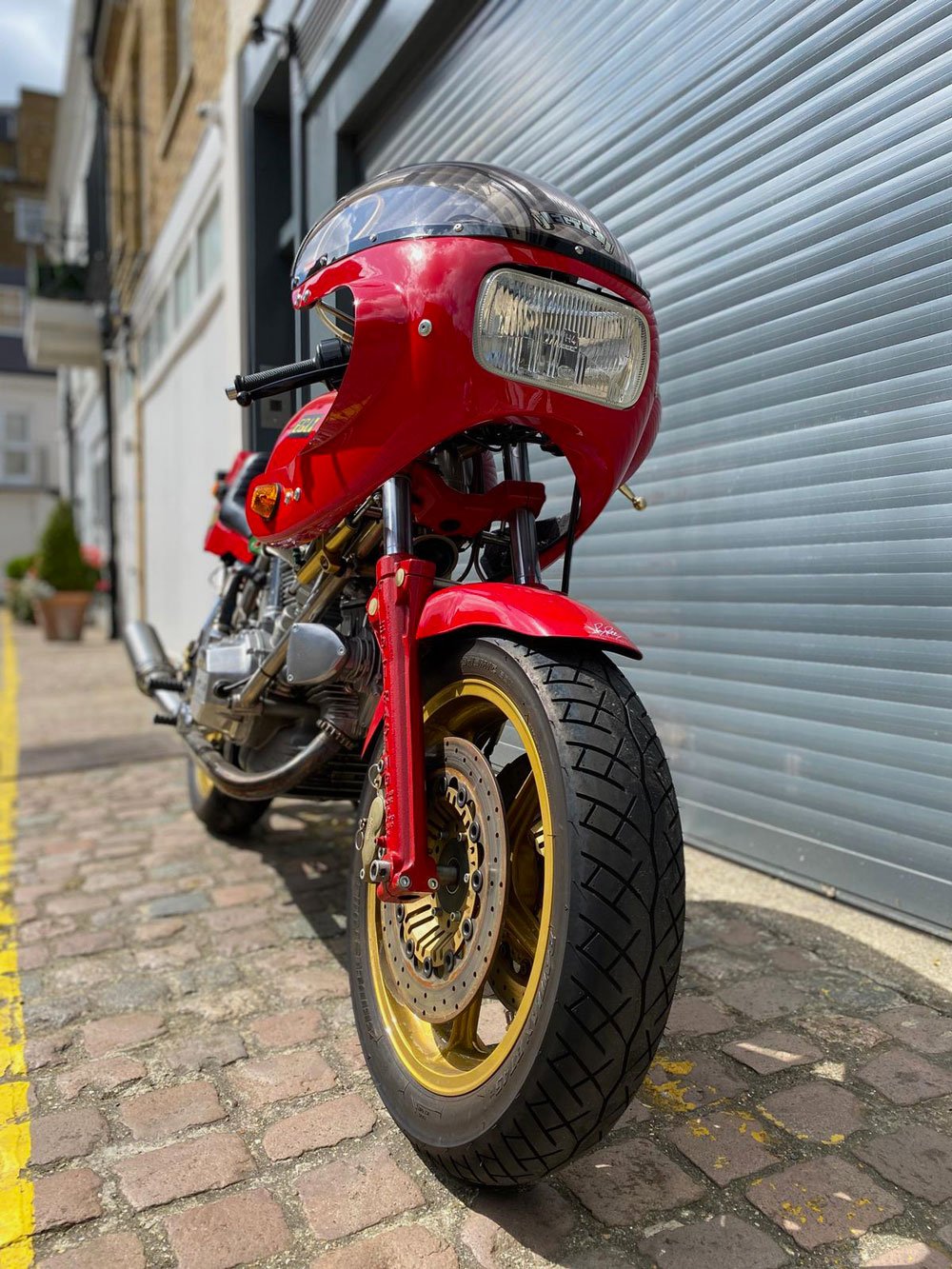 There has been a rush of funds moving into classic motorcycles, especially since this article in the FT's How To Spend It last July https://howtospendit.ft.com/vehicles/206668-the-race-to-collect-vintage-motorbikes There has been a steady flow of interest from classic car owners which has resulted in increased demand for the rarest motorcycles. Then there has been a massive demographic change that has increased interest in owning these machines as you can see from this article, written back in the days of 2015 https://themotorcyclebroker.co.uk/what-is-driving-the-prices-in-japanese-and-italian-classic-motorcycles-from-the-1970s-and-80s-heres-some-hard-facts/ Clearly classic motorcycles are beginning to become a recognised tangible asset and will join classic cars and art as such.
We sell all of our part exchanges to Speed Superbikes in Exeter at cost, as our business model does not involve late motorcycles. I spoke to Graham Speed, the owner, about classic motorcycles. He said it's something he has very little stomach for as he's had some very bad experiences in the past. When I told him the amount of work we put into our machines, even when they've been the subject of a €40,000 restoration, he said it would drive him mad doing that much work to a motorcycle, it is inconceivable. Buying a classic motorcycle is not a simple process, we are professionals at it and have decades of experience. It's impossible to buy stock and turn it over, knowing it's investment grade, proving that is the case and then putting them through the gruelling workshop processes to know that you can give a proper guarantee. Buying a classic motorcycle is not like buying a three year old or even ten year old motorcycle. It is a very complex process, especially as purchase prices become ever larger, just ask anyone trying to buy a Green Frame Ducati.
The investment grade classic motorcycles are now in very strong hands and collectors are not overly interested in parting with them, as they know China will enter the market. The number of motorcycles available is getting less and less each day and there are more and more fakes on the market everyday. It's a good thing that the cream is now rising to the top, because in 2013, the pieces of investment grade motorcycles were quite similar to the prices of those that weren't investment grade, but there were many more investment grade examples around at that time.
If you want to know how to invest safely in classic motorcycles and how to secure an investment grade piece that will appreciate, call The Motorcycle Broker.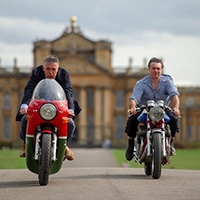 Latest posts by Paul Jayson
(see all)