Ducati 916 SP prices are rising as predicted in this article we wrote back in 2019. In the second to last paragraph we stated "They're now celebrating their 25thanniversary and have had their two years of rest. Now is the time to buy a great example of one of these historic classics. Prices will start increasing heavily over the coming years, especially in light of all the classic car collectors who are turning to collecting motorcycles." At the Silverstone auction on 13th of November 2022 this series 2 1995 Ducati 916 SP made £42,750. Clearly the two or three people bidding against each other for that machine had read our recent article about these early 916 SPs here. What matters about buying these machines is ensuring that you buy an investment grade example.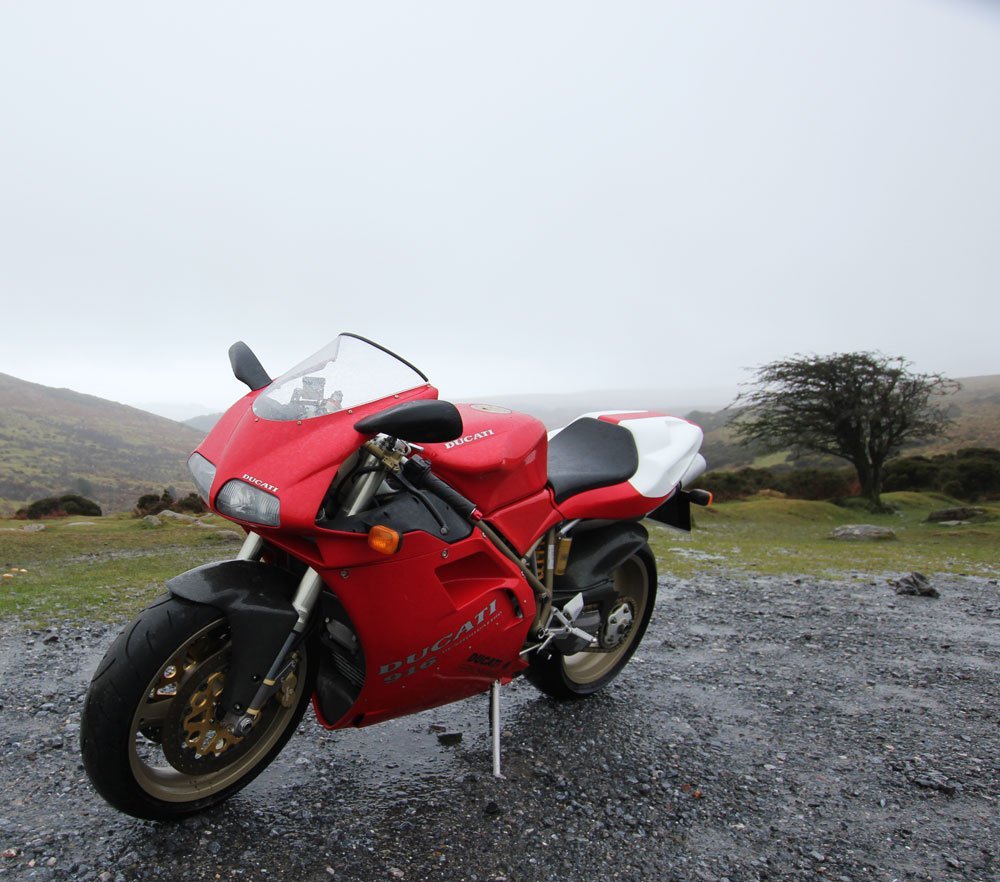 Investment grade Ducati 916 SP
An investment grade Ducati 916 SP must withstand scrutiny with the body work removed. All of the panels must be the correct ones, not just any old 916 bodywork. They all require reinforcing due to age, as many of these machines are now nearly quarter of a century old. Plastics become brittle over time and they usually break around the fixing points. The repair will require a full repaint of any affected panels, new decals and reinforcing invisibly in the affected areas. Once one part of the bodywork is repaired, the next weakest point will usually break. These panels have also been subjected to vibration around all of the fixing points, which also contributes to the plastics breaking at that point. Left hand and top fairing panels are often either not original or very poorly repaired. The 916 side stand is poorly designed causing the bike to fall on its left side, as it retracts at the wrong time so riders think the side stand is down when it is actually retracted. These machines also need to be checked that they are not ex-racing motorcycles that have been restored, as there are a lot of these in the market.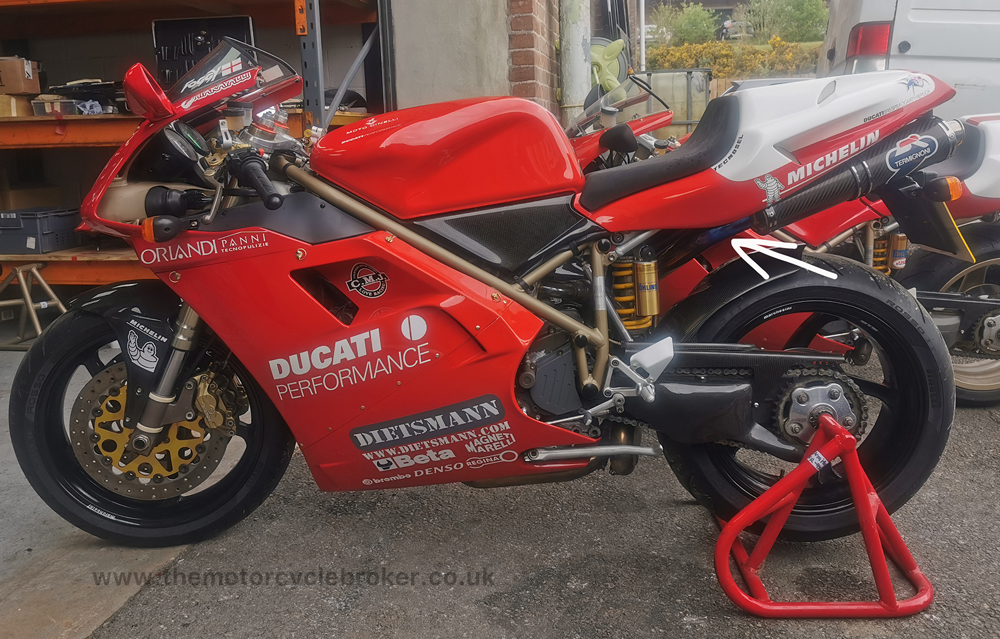 Nearly all Ducati 916 SP require a lot of work now
Nearly all Ducati 916 SP require a lot of work now due to age as you can see in this article we wrote back in August 2019 here. Many require the frame to be removed, blasted and repainted as the paint is now just so tired. Also the airboxes often rubbed against the frame and corrosion will have now got underneath the paint. The Ohlins rear shock usually requires rebuilding by now, due to the seals going hard with age. Although many of these machines come with a full Ducati service history, our experience has mostly been that the work has not been done, although there are invoices for the work. It's a sad problem that faces many Ducati owners that they have been charged for work that just has not been done. This does not apply to all dealers, but we have had 916 SPs in with full service history with 22,000 miles. Upon inspection, the Desmo valves have never been touched, neither have the belts or tensioner bearings, the oil and filter are original and so is the coolant.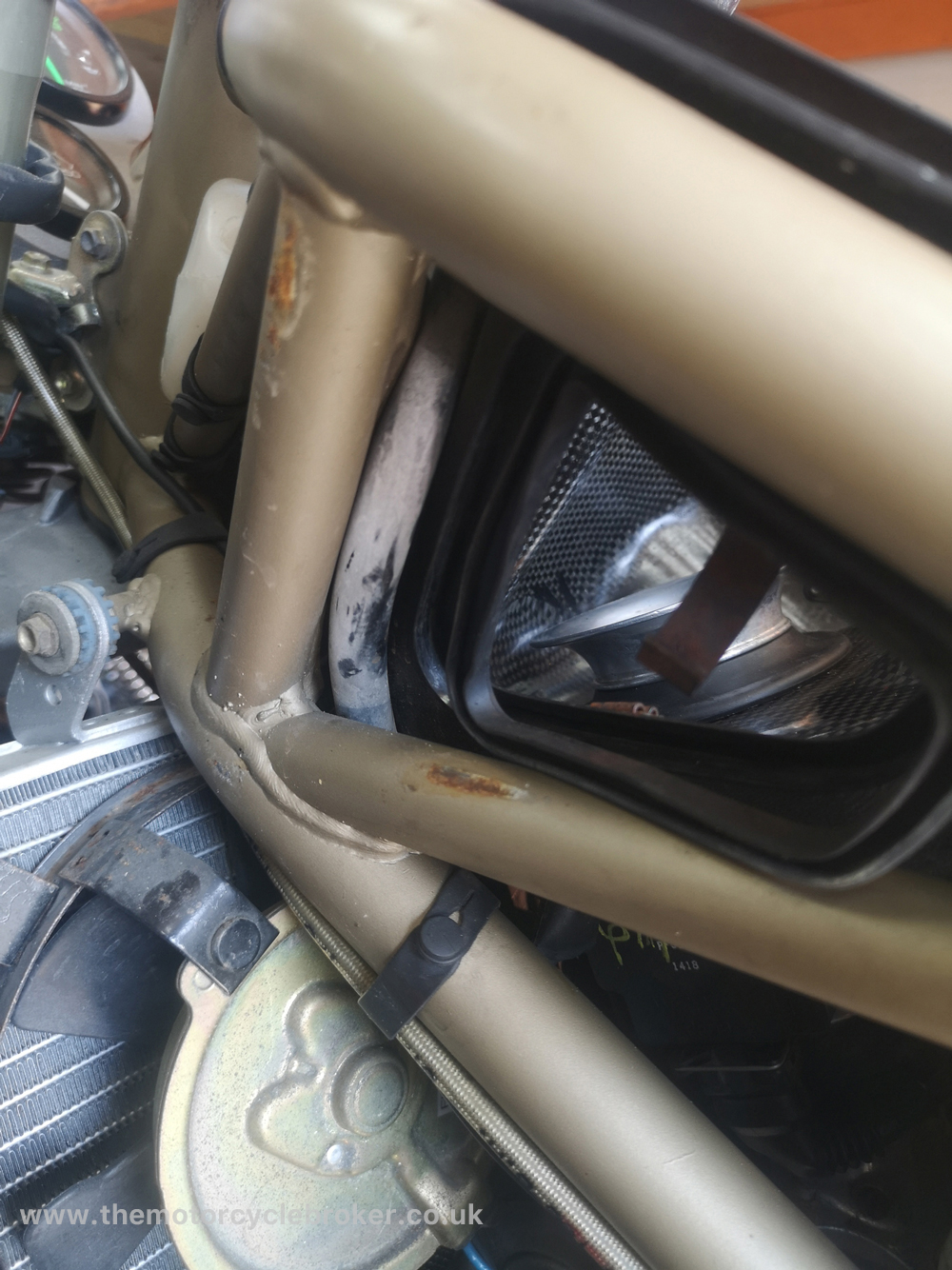 Do the work now
Do the work now, as it is only going to get more expensive as time passes and as prices rise. Many parts have become highly challenging to source, and when they can be found, are outrageously expensive and then require restoring. As prices of these machines continue to rise so too will the cost of difficult to source parts. One thing is for sure, the sooner the work is done to these motorcycles, the less it will cost as prices of labour, materials and parts are certainly not decreasing over time, they are only increasing. The prices have now hit a sweet spot which means that buying good original examples and restoring them correctly now offers great value.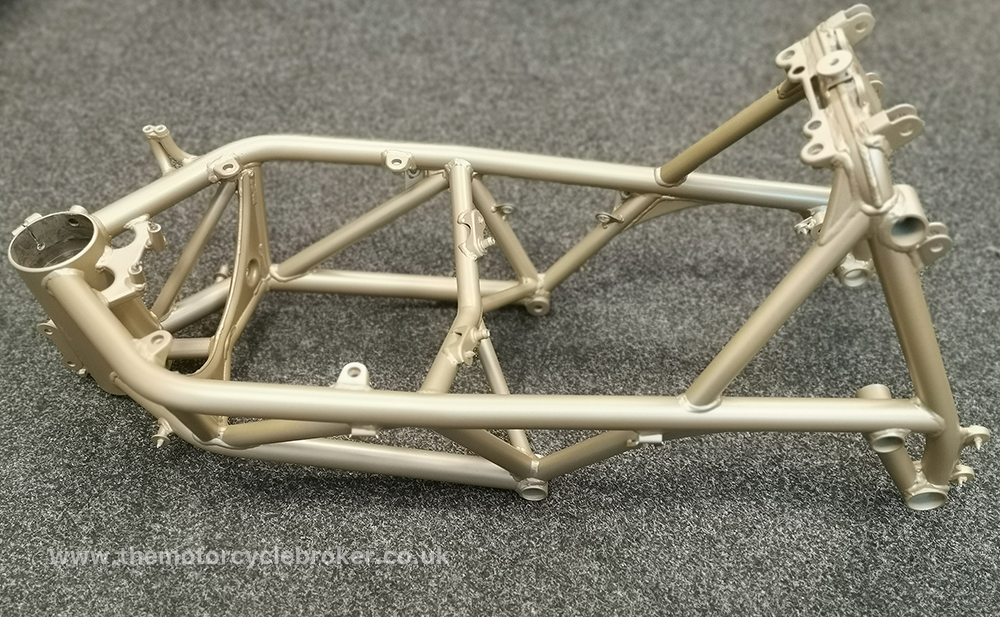 Record price for a Ducati 916 SP
This record price for an early Ducati 916 SP from Silverstone Auctions has set the tone for future price rises of the Ducati 916/996 SP/S series. This will create a demand for Foggy Replicas, 996Rs, 998s and it will make bevel drives look very cheap and increase the values of all of these machines. We predicted that these machines would increase in value in this article we wrote in October 2021. Our predictions are based on data we have collected and general demand from all over the world for investment grade classic motorcycles, so it's no surprise to us at The Motorcycle Broker.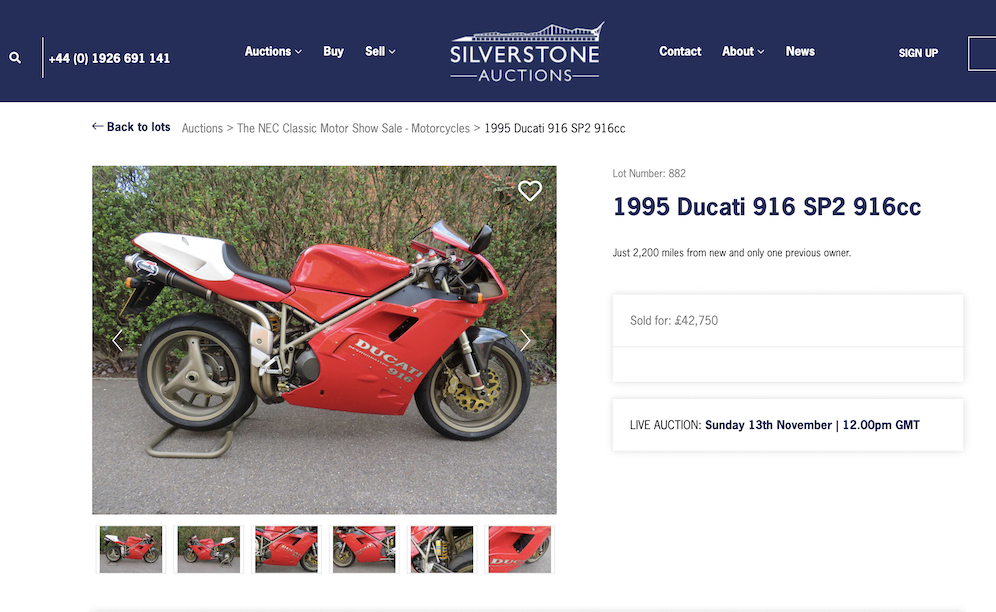 The Ferrari F40 of classic motorcycles
The Ferrari F40 of classic motorcycles is clearly the Ducati 916/996 SP/S series, as I have pointed out in previous articles. These are iconic motorcycles with a fine racing pedigree and an iconic design status. The time will arrive when the Ducati 916 SP will hit six figures and it's probably closer than you think. We spoke to Mark Bryan of Silverstone Auctions and he said of this sale, "The tide is turning, these bikes are coming into their own. The classic motorcycle industry moves day by day. It's the ones that were special and made in limited numbers". The 916 SP series also has a whole lot more going for it as it won WSB titles and was featured as art in the 1998 Guggenheim Museum exhibition The Art of the Motorcycle.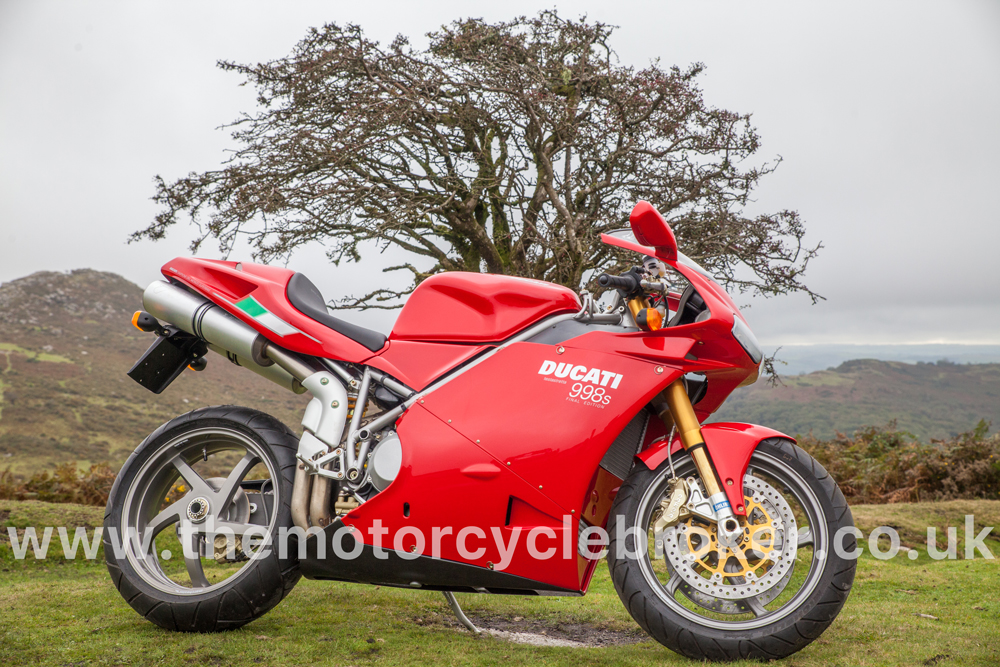 Buy an investment grade Ducati 916 SP
If you want to buy an investment grade Ducati 916 SP call The Motorcycle Broker and you'll be sure that you have acquired an investment grade Ducati 916 SP. We have been specialists in these machines since 2008 and understand them very well. We have re-made all of the colours correctly, recreate the original factory finishes and have access to the finest investment grade examples on the planet. Every classic motorcycle we sell comes with a one year unlimited mileage warranty, a due diligence and workshop file that proves that your machine is investment grade and demonstrates clearly all of the work we have done to the machine. It's as close as you'll get to buying a new Ducati 916 SP and you can rest assured that your example will be pristine for the next quarter of a century at least.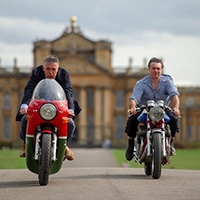 Latest posts by Paul Jayson
(see all)